Runescape 07 Power leveing
RSGoldHub.com: RS 2007 Power Leveing, Safe Runescape 2007 Power Leveing
RSGoldHub.com: RS 2007 Power Leveing, Safe Runescape 2007 Power Leveing
News & Guides
Last News And Hot Guides About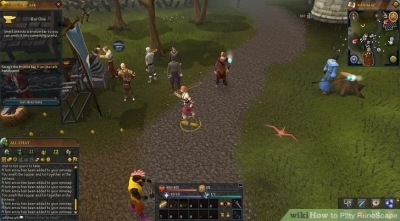 09
Nov
RUNESCAPE DEVELOPERS SPEAK ON KEEPING THEIR LEGACY SERVERS ALIVE
World of Warcraft's largest legacy server, Nostalrius, was shut down recently. The recent closure of Nostalrius dismayed a large number of players. Despite this, one of World of Warcraft's biggest competitors is doing just the opposite; RuneScape's developers are embracing the fans who want to play older versions of the title by running an official legacy server.
Fast Delivery
We understand the importance of fast delivery and our dedicated staff will do everything possible to get you Runescape Gold order as soon as possible.
Cheaper Price
We offer the product you want at the price you deserve. We pledge to offer you the best service and best Runescape Gold at the best prices!
Safe and Secure
Rsgoldhub have run online shops for a long time and accumulate rich experience. We supply the TOS Silver with 99% handwork and we offer the safe guaranteed.
Refund
In the process of purchase, if we do not fulfill the customer's order on time, a refund will be granted. The refund will be issued immediately.